Travel Information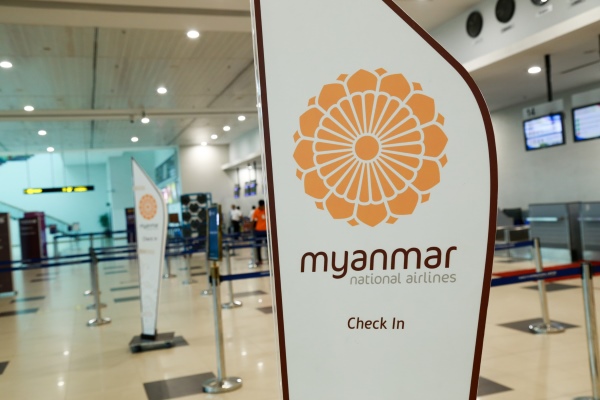 MNA is currently flying to 28 domestic destinations in Myanmar and conveniently connecting our domestic network with 5 international destinations – Singapore, Hong Kong, Bangkok, Chiang Mai, Bodh Gaya and upcoming destination, Chengdu.
Before you set out on your journey learn about the airport services, baggage allowances, check-in and security processes. We pay particular attention to ensuring that passengers with special needs have a stress free trip and have all the information they need prior to their flight.
Myanmar Passport holders, who are travelling to any international stations which operated by MNA from Myanmar must have 6 months of passport validity.
Airports
Yangon International - RGN
Yangon Airport is situated in Mingaladon Township, 16kms/10miles north of downtown Yangon, and is easily accessible by taxi. A new terminal developed in 2007 serves International flights with a separate terminal for domestic. Porters are available to assist with luggage and charge a nominal fee.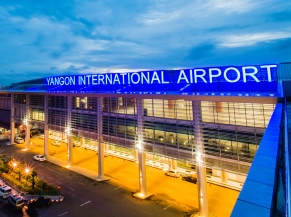 Singapore Changi - SIN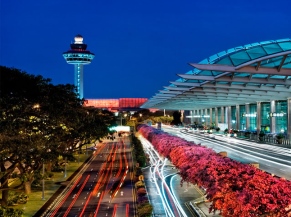 Changi Airport, is the primary civilian airport for Singapore, and one of the largest transportation hubs in Southeast Asia. It is currently the World's Best Airport (Skytrax 2013, 2014 and 2015). The airport is located approximately 17.2 kilometres (10.7 mi) north east from the commercial centre in Changi, on a 13-square-kilometre (5.0 sq mi) site. It is operated by Changi Airport Group. MNA operates from Terminal 3 at Changi Airport Singapore.
Mandalay International - MDL
Mandalay Airport in Tada-U is located 35kms south of Mandalay. The airport was built in 1999 and is the largest and most modern in Myanmar. It has the capacity to handle 3 million passengers per annum and features 36 check-in desks, 8 gates, 6 air-bridges, 3 baggage claim belts. Passenger facilities include a Post Office, Bank, Bureau de Change, Restaurant, VIP Lounge, Duty Free Shop, Newsagent/Tobacconists, Travel Agent, Tourist Help Desk and Car Rental.
Nay Pyi Taw International - NYT

NYT serves both local and international destinations and is located 16kms southeast of Nay Pyi Taw, the capital of Myanmar. The airport officially opened in 2011 and has the capacity to handle 3.5 million passengers. The ground floor of the two-story building is for arrivals and the first floor for departures. The West Hall is for domestic travellers - the East and North Halls are for international travellers.
Nyaung U Airport, Bagan - NYU
MNA operates to Nyaung U Airport, which is the primary gateway to the ancient sites of Bagan and the surrounding areas. The airport is 15 to 20 minutes away from New Bagan by car.
Heho Airport - HEH
Heho Airport is the main airport serving the tourist destination Inle Lake. The Airport is located in the town of Heho. Taxis are available at the airport.
Departing
Check-In
Domestic flights open for check‐in 2 hours before departure, and close 30 min before flight departure.
RGN, SIN and BKK open check‐in 3 hours before departure, and close 45 min before flight departure.
NOTE: Bangkok (BKK) airport check-in counters close 60 minutes before flight departure
HKG, CNX and HKT open check‐in 2.5 hours before departure, and close 45 min before flight departure.
NOTE: Hong Kong (HKG) airport check-in counters close 40 minutes before flight departure.
Travellers should arrive at the airport at least 2 hours prior to departure to allow sufficient time to check in and complete security processes.
Seating
If you're traveling on Business, Premium Economy, Economy Flexi or Economy Discount, you can reserve your seat during booking process. Economy Saver and Super Saver passengers can choose their seat at check-in.

Free Baggage Allowances
The following are the standard Free Baggage Allowances, however the actual baggage allowances for some routes may vary. Refer to the baggage allowance shown on the PNR/E-Ticket for all bookings.
Domestic Flights
Business - 30 Kg
Premium - 25kg
Economy - 20kg
International Flights
Business – 40kg
Premium – 35kg
Economy – 30kg
Your baggage will be checked through to your final destination when travelling with us. Should you be connecting to another airline you will be required to collect your baggage and recheck in with your next airline.
Restricted Items
You cannot carry onboard or include in your checked luggage items such as:
flammables
corrosives
poisons
radioactive materials
ammunition
firearms
explosives
You also cannot carry any sharp items onboard, under any circumstances.
Hand Baggage
In addition to your checked baggage you are allowed one item of carry-on luggage. Size limit is 22in x 15in x 8in (Total 45 ins) and weigh less that 7kg.
Excess Baggage
If you are carrying excess weight or extra baggage, above your free allowance, you will be charged
Domestic - MMK 4,000 per 1kg
International – USD 10.00 per 1kg
Boarding
Please board the aircraft when your flight is called, as you will not be able to board once the gate has closed. The boarding gate closes 15 minutes before departure. Your boarding pass will be checked at the boarding gate and again when you board the aircraft.
Valuables and Important Personal Effects
In order to safeguard your properties and to prevent any loss, damage, or delay, Myanmar National Airlines would like to remind you not to pack any fragile articles, perishable items, or valuable and important personal effects into your checked baggage.

MNA will not assume the responsibility for any loss of, damage to or delay in the delivery of following valuable and personal important effects, which are included in your checked baggage:
Paintings, artwork, antiques, money, securities, optics, timepieces, natural fur products
Jewelry, precious metals/stones, silverware, collectibles, heirlooms and other irreplaceable items
photographic/audio/video equipment and related items, mobile phone and other communication equipment
computer hardware/software and electronic components/equipment, business equipment
Spirits, keys, medicines, drug, orthotics (surgical supports)
Manuscripts, blueprints, photographs, publications, negotiable papers, business/personal documents
business samples, commercial goods
Passports and other identification documents
Other similar valuables or commercial effects
Irregular Baggage
BIKE
Regular bicycle (without motor) and tandem (double-seater) are considered as one bicycle. Bicycle pumps with gas are considered dangerous goods and are not accepted.
Bike is in a hard-sided case, bike bag or box built for bike transport
Handlebars are fixed sideways
Pedals are removed; or
Pedals and handlebars are wrapped in plastic foam or a similar material
Transportation of a bicycle is subject to payment of a flat service fee of 50 USD per bicycles in International Flight and 30,000 MMK in Domestic Flight.
GOLF EQUIPMENT
One golf set is carried free of charge. Any extra golf set fee is 20 USD in International Flight and 20,000 MMK in Domestic Flight.
SPECIAL HOLD LUGGAGE (small/medium sport equipment, musical instruments)
Transportation of Special Hold Baggage is subject to payment of a flat service fee per item of 50 USD for International Flight and 30,000 MMK for Domestic Flight.
NOTE: MNA reserves the right to refuse acceptance of any irregular bag. The irregular baggage fee is only valid when the passenger is travelling on Myanmar National airlines. In case an interline carrier is involved, the IATA rule needs to be applied.
Arriving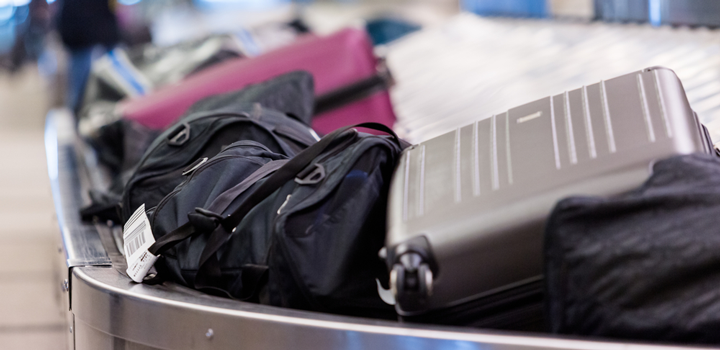 Baggage Claim
Your bag will be loaded onto your flight and can be reclaimed at your destination. If, for some reason, your baggage is delayed then please accept our apologies. Contact our Customer Service staff at your destination airport who will take the details and ensure your baggage arrives as soon as possible.
Missing Baggage
If your baggage does not arrive even after we have tried to trace it, then we must assume it is missing. In this unlikely event you will need to process a claim.
We strongly recommend that you include missing and damaged baggage on your Personal Travel Insurance before you fly.
The maximum airline liability for damaged or missing baggage is USD 20.00 per kg.
Please be informed that the office of Baggage Services (Lost & Found) will be relocated to Unit 209, 2/F, Airport World Trade Centre, 1 Sky Plaza Road, Hong Kong International Airport (香港國際機場翔天路1號機場世貿中心2樓209室) on 24Jun19. Please liaise to Headquarter to update the record accordingly.
In Town Check-In Service
For your convenience, In Town Check-In Service is available for MNA passengers at both Kowloon and Hong Kong stations. Simply check-in and collect your boarding pass between 6am and up to 90minutes before your scheduled flight.
Service dates
*Hong Kong – Yangon
Monday, Wednesday, Friday, Sunday
*Hong Kong – Mandalay – Yangon
Every Sunday
*Not applicable for "Day before Check-in"
Counter Numbers
*Hong Kong station: 4
*Kowloon station: 28
General Inquiries
+852 2216 1088
Web Check-In
Web Check-in FAQ

Q: Can I cancel check-in after check-in has already been completed? A: Yes, it is possible to cancel Web Check-in. But, you need to report MNA check-in counter or MNA call center.

Q: May I know the last minutes to check bag at web check-in counter? A: Same as normal passengers. (Check-in counter closes 30 minutes before departure for domestic flights)

Q: If I don't have a printer but I complete the web check-in. How can I get my boarding pass? A: You can get your boarding pass at the check-in counter on the departure day.

Q: How can I know the Boarding Gate of my flight? A: The boarding gate may change. Please check the airport displays for the latest information.