Engineering / MRO
Myanmar National Airlines - Engineering
Our organization has been maintaining the various types of turboprop and jet engine aircraft since the Airlines was established in 1948. Myanmar National Airlines engineering services had been operating as Approved Inspection Organization during 1964 to 2009. In 2009, our organization followed the rules of Myanmar Civil Aviation Regulation Part 145 and maintained the airlines aircraft as MDCA approved maintenance organization (AO/0003/64). In 2014, we planned to conform EASA rules to establish the EASA approved MRO and had approval (EASA.145.0801) in 2018 at Yangon International Airport (YIA) which is the largest airport in Myanmar for international flight.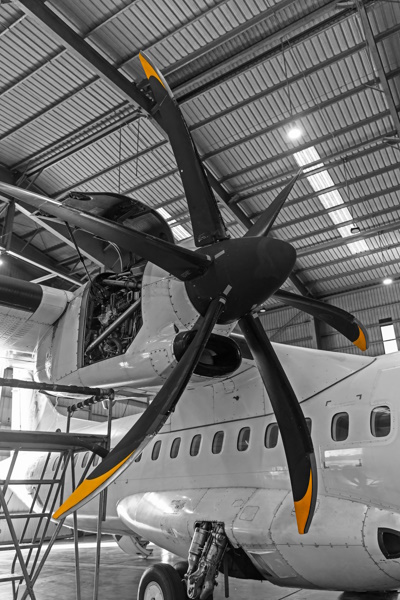 OUR SERVICE
Workscope of MRO is line maintenance and base maintenance for ATR 42-400/500/ATR72-100/200/212A (PW120) up to 4C Check/ 8 Years Check/ 18,000FC. Our efficient maintenance technicians offer EASA standard, safety, reliable and minimum turn-around times for our customer's aircraft. We are continually expanding capabilities of the services to fulfill the requirements of our customer. Moreover, we can perform line maintenance for Boeing 737-800 aircraft under the approval of MCAR part 145. Provide procurement for required spares and components in time.

OUR FACILITIES
Hanger Space

We have two hangars to perform maintenance of our aircraft. Our MRO hangars have slots to perform maintenance of 3 aircraft simultaneously.
Workshop

Under the EASA approval, we have Non-Destructive Testing Shop and Batteries Shop.
Workshop
Scope of Non-Destructive Testing Shop

Liquid Penetrant Testing
Magnetic Particle Testing
Eddy Current Testing
Ultrasonic Testing
Scope of Battery Shop

Nickel Cadmium Batteries Capacity Testing
Charging
Restoration
Overhaul
Under the MCAR approval, MNA Engineer has: Sheet Metal Shop, Starter Generator Overhaul Shop, and Wheel Shop.
Storage Capacity For Materials

Temperature Controlled Bonded Store
Storage for ESD Devices and Tools
Storage for Hazardous and Flammable Material
Safety and Security

24Hrs CCTV Surveillance System
Fire Alarm System
Access Control System
Additional Service

Liaison between customer and OEM for technical instruction
Aircraft exterior washing and interior cleaning
Aircraft Disinfection and Disinsection
Engines, APU borescope inspection
Aircraft weighing
AD and SB implementation
Troubleshooting of aircraft system
Accommodation and Network

Provide secure and private room for customer free of charge
Free to access Wi-Fi
Why MNA MRO?
EASA approved MRO
Facility at Yangon International Airport
Reasonable turnaround time and price
High safety awareness and skillful workmanship
We commit to provide outstanding value to customer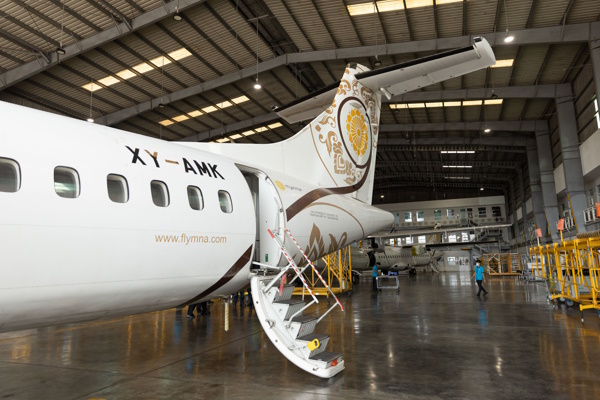 Regulatory Approvals
MNA MRO obtained the regulatory approvals to maintain the following aircraft type: ATR 72 Series, BOEING 737-800